See Dr. Taylor or Mr. Alvarez if you have any questions.  Thanks for participating!

All American Boys by Jason Reynolds *
FIC/REY (316 pages, Lexile:770)
When Rashad is mistakenly accused of stealing, classmate Quinn witnesses his brutal beating at the hands of a police officer Quinn knows. Told through Rashad and Quinn's alternating viewpoints.
Denton Little's Deathdate by Lance Rubin *
FIC/RUB (346 pages, Lexile: 660)
Despite his early deathdate, Denton has always wanted to live a normal life, but his final days are filled with dramatic firsts. Suddenly Denton's life is filled with questions and few chances to find the answers.
Divided We Fall by Trent Reedy *
FIC/REE (374 pages, Lexile: 760)
Danny joined the Idaho Army National Guard to serve country and state. They're sent to quell a protest and Danny's gun accidently fires. He finds himself at the center of a conflict he never wanted.
An Ember in the Ashes by Sabaa Tahir *
FIC/TAH (446 pages, Lexile: 680)
Laia is a Scholar living under the iron-fisted rule of the Martial Empire. When her brother is arrested for treason, Laia does the unexpected to help to save her brother from execution.
Exit, Pursued by a Bear by E.K. Johnston *
FIC/JOH (242 pages, Lexile: 800)
At cheerleading camp, Hermione is drugged and assaulted, but she is not sure who the culprit is. In the aftermath, she has to deal with the fallout and remember what happened so that the guilty person can be brought to justice.
Highly Illogical Behavior by John Corey Whaley *
FIC/WHA (249 pages, Lexile: 700)
Agoraphobic sixteen-year-old Solomon has not left his house in three years, but Lisa is determined to change that– and to write a scholarship-winning essay based on the results.
March: Book One by Rep. Jown Lewis *
GN/LEW (121 pages, Lexile: 760)
March is a vivid first-hand account of John Lewis' lifelong struggle for civil and human rights since the days of Jim Crow and segregation. Rooted in Lewis' personal story, it also reflects on the highs and lows of the broader civil rights movement.
Nimona by Noelle Stevenson *

GN/STE (266 pages, Lexile: 350)
Meet Nimona, a villanous shapeshifter, who partners with Lord Ballister Blackheart on his vendetta against Sir Ambrosius Goldenloin and his buddies. They're out to prove heroes are not as they seem.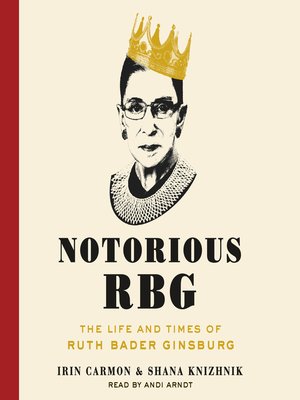 Notorious RBG  by Irin Carmon, Shana Knizhnik *
BIO/GIN (227 pages, Lexile: Unknown)
This intimate, irreverent look at Supreme Court Justice Ruth Bader Ginsburg's life and work covers the time when America struggles with the unfinished business of gender equality and civil rights.
Out of Darkness by Ashley Hope Perez *
FIC/PER (402 pages, Lexile: 660)
Loosely based on a school explosion that took place in New London, Texas in 1937, this is the story of two teenagers: Naomi, who is Mexican, and Wash, who is black, and their dealings with race, segregation, love, and the forces that destroy people.
The Rest of Us Just Live Here by Patrick Ness *

FIC/NES (317 pages, Lexile: 700)
What if you aren't the Chosen One? Who's supposed to fight the bad guys, or whatever this new thing is, with the blue lights and the death? Sometimes there are problems bigger than this week's end of the world, and sometimes you just have to find the extraordinary in your ordinary life.
Salt to the Sea by Ruta Sepetys *
FIC/SEP (391 pages, Lexile: 560)
World War II is drawing to a close in East Prussia, and thousands of refugees are on a desperate trek toward freedom. Tragedy strikes on the way to the ship and the refugees must fight for survival.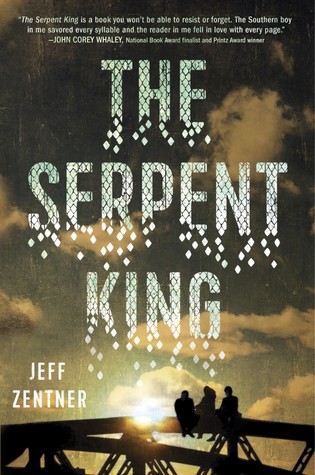 The Serpent King by Jeff Zentner *
FIC/ZEN (372 pages, Lexile: 630)
The son of a Pentecostal preacher faces his personal demons as he and his two outcast friends try to make it through senior year in rural Forrestville, TN without the small-town culture destroying their creative spirits and sense of self.
Shadowshaper by Daniel Jose Older
FIC/OLD (297 pages, Lexile: 690)
When the murals on the walls of her neighborhood start to change, Sierra Santiago realizes that something strange is going on. Then she discovers her family are shadowshapers, and she must battle for the lives of her family and friends.
Six of Crows by Leigh Bardugo *
FIC/BAR (465 pages, Lexile: 790)
Six dangerous outcasts. One impossible heist. Kaz's crew is the only thing that might stand between the world and destruction–if they don't kill each other first.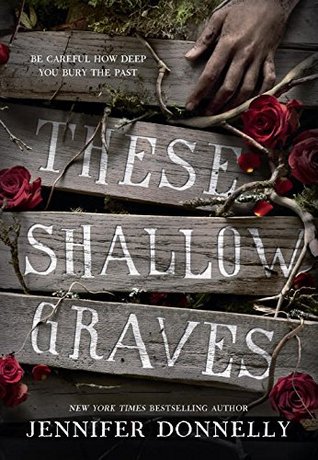 These Shallow Graves by Jennifer Donnelly *
FIC/DON (487 pages, Lexile: 630)
A young woman in 19th-century New York City must struggle against gender and class boundaries when her father is found dead of a supposed suicide, and she believes there is more than meets the eye. Stay quiet or risk it all?
To All the Boys I've Loved Before by Jenny Han *
FIC/HAN (355 pages, Lexile: 630)
Lara Jean writes love letters to all the boys she has loved and then hides them in a hatbox until one day those letters are accidentally sent.
When We Collided by Emery Lord *
FIC/LOR (344 pages, Lexile: 730)
Jonah Daniels has lost his father, and his mother is deep in a depression. Along comes Vivi who also has issues of her own. Their love will be put to the test through highs and lows. Will that be enough to keep them together?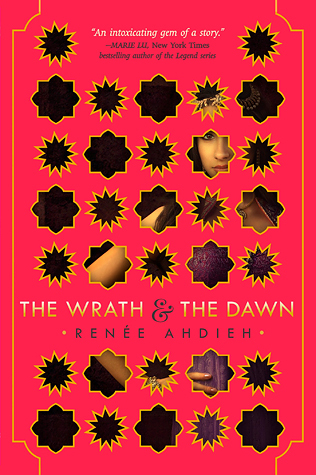 The Wrath and the Dawn by Renee Ahdieh *
FIC/AHD (395 pages, Lexile: 690)
Khalid, the Caliph of Khorasan, takes a new bride each night only to have her executed at sunrise. Shahrzad volunteers to marry the Caliph, but she has a clever plan to exact revenge on the Caliph. Problem is, she's starting to fall in love with the king.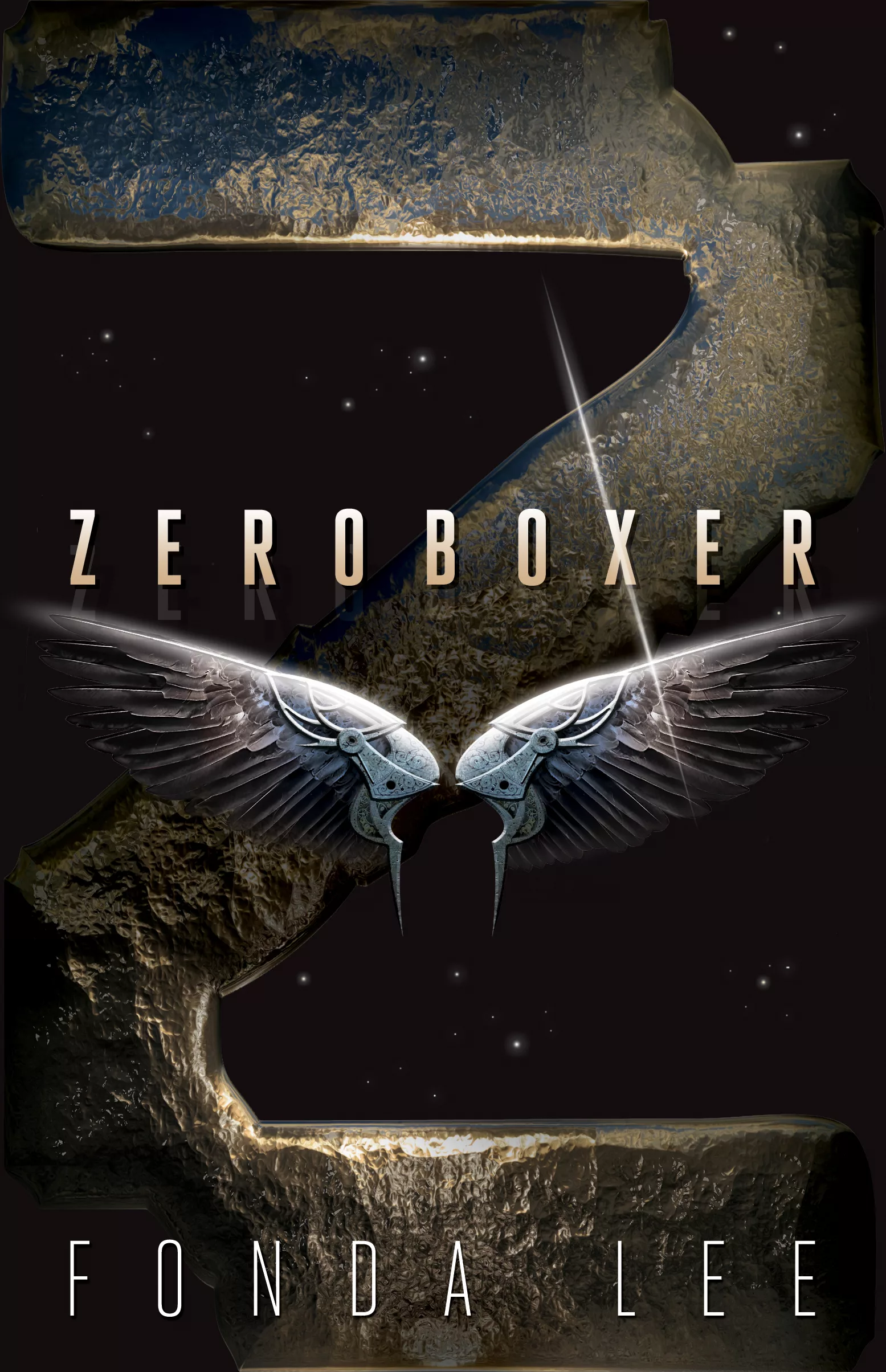 Zeroboxer by Fonda Lee *
FIC/LEE (353 pages, Lexile: 870)
As seventeen-year-old Carr 'the Raptor', Luka rises to fame in the weightless combat sport of zeroboxing, he learns a devastating secret that jeopardizes not only his future in the sport, but interplanetary relations.